Eliminate voice communication downtime and increase flexibility.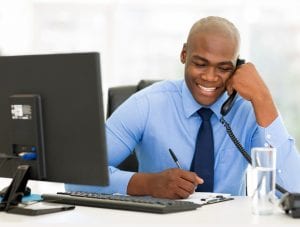 Connexus Voice is part of IPC's comprehensive approach to Business Continuity Planning (BCP) that guarantees voice trading communications will continue without interruption and with always-on availability. Both cost effective and easy to implement, Connexus Voice, a SIP-based solution, enables firms to retain their existing telecommunications infrastructure while realizing incremental resiliency benefits.
Connexus Voice enables you to make and receive calls from multiple locations seamlessly so you can conduct business without interruption or delay. Moreover, Connexus Voice can link you – securely and reliably – with financial market participants in the world's most distant emerging locations.
IPC has combined the intelligence contained in its global network with the IPC trading communications platform – comprised of the Unigy platform and IQ/MAX Touch turrets – to provide unparalleled levels of resiliency and simplified BCP.
Features & Benefits
SIP Private Wires
Connexus Voice is delivered to the customer site via the IPC Connexus global network, providing inherent levels of resiliency to ensure uninterrupted communication between you and your trading partners. Connexus Voice provides you with risk management for migrating production services to SIP by supporting concurrent connectivity to both SIP & TDM.
Non-Disruptive
Connexus Voice supports all your counterparty connectivity, ensuring you benefit from SIP enabled voice services without the demands of managing a variety of counterparty technologies.
Advanced Network Performance
IPC's network infrastructure is completely redundant. IPC Network Services are backed by more than 40 years of dedicated financial industry experience. Our three Global Solutions Operations Centers (GSOCs) based in New York, London and Singapore pro-actively monitor the network 24x7x365, ensuring the highest level of availability and reliability.
Total Visibility
The IPC portal enables access, viewing and analysis of real-time information, including network latency, jitter and delay statistics.
Global Interoperability
Connexus Voice supports the widest range of voice circuits, including Automatic Ring Down (ARD), Manual Ring Down (MRD) and Hoot & Holler connections.