The IQ/MAX Family of Trading Turrets Delivers Features That Traders Need Most.
Activity on a trading floor is often frantic, with many variables in play at any given time. It's a demanding, high-pressure environment that requires talented traders and salespeople to make sense—and money. Relying on anything but the best IP turret on the market would only hinder their capabilities.
Designed by, and for, traders, IQ/MAX TOUCH and IQ/MAX are the ultimate communications tools. As highly specialized, multi-line, multi-speaker turrets, IQ/MAX TOUCH and IQ/MAX offer unmatched power, speed, clarity and control for today's rapidly changing and competitive financial markets. Engineered specifically to improve communications, they feature state-of-the-art IP technology, an advanced user interface and a long list of features that allow for traders to choose exactly what they need.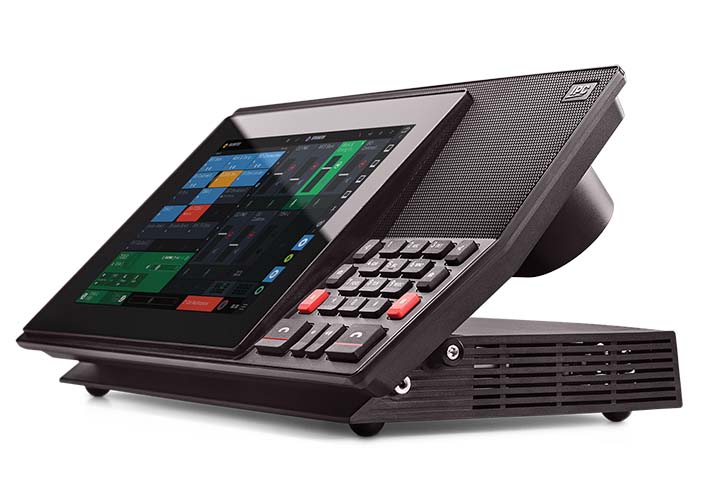 A Dealerboard With Touchscreen Capabilities
IQ/MAX Touch is a software-driven, flexible and extensible dealerboard for delivering compliance, security and user capabilities on IPC's Unigy platform. It's an intuitive and powerful turret designed to bring advantages throughout your enterprise—including a global, multilingual interface for multinational teams.
This powerful, function-rich trading turret provides complete control over call history, contacts, speakers, intercom and private lines. Extensive features and an intelligent user interface maximize traders' productivity.

Award Winning Turret
IQ/MAX is a turret designed by traders for traders. This highly specialized, multi-line, multi-speaker trading turret has won many awards for decades. IQ/MAX gives you unmatched power, speed, clarity and control for today's rapidly-changing and competitive markets. Built speci?cally to improve communications, IQ/MAX provides:
State-of-the art IP technology
An advanced user interface
Features that give traders exactly what they need to succeed
IQ/MAX delivers hoot, intercom, TV audio and customizable speaker channel integration, eliminating the need for PBX phones in legacy phone systems or other intercom vendor equipment that take up valuable desk space.

Soft Turret
IQ/MAX Omni is a patented Soft Turret designed to make trading possible anywhere. Introduced with our Unigy Platform in 2011, it allows traders, researchers, analysts and client teams to access the same powerful features and intuitive user interface of IQ/MAX trading turrets on the desktop or in virtual settings where mobility is key.

A user cannot manage call functions from the PC screen using Sync. A user can INITIATE a call from the PC, but after call initiation, all call control (Hold / Mute / Conference / Release / Volume) must be performed from the hard turret.